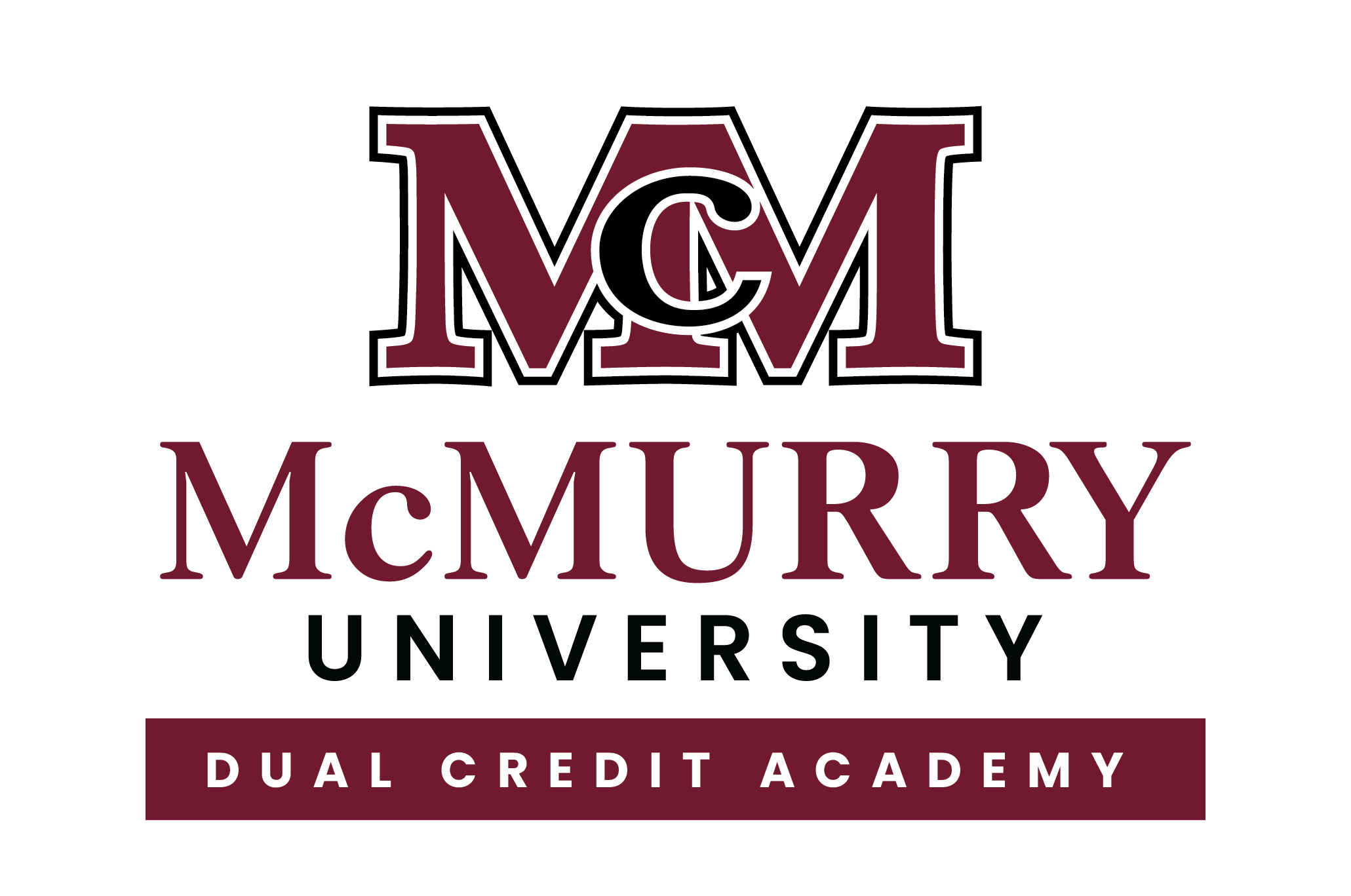 Welcome
The McMurry Dual Credit Academy delivers quality and flexible curriculum at an affordable price to current high school students. Students are able to enroll in flexible online courses that are transferable and built into Fast Track pathways at McMurry University.
While students may apply and enroll in dual credit classes individually, McMurry University also partners with school districts in the local Abilene area and around the state of Texas to provide dual credit offerings that align with the schools' requirements and schedules.
Application and Admission
High school juniors and seniors can apply to the McMurry Dual Credit Academy. Your high school may be a preferred dual credit partner or you may take courses at McMurry Dual Credit Academy on your own. Homeschool students are welcome!
Begin your McMurry Dual Credit Academy journey today. The following items are required to be consider for admission to the academy.
Submit a free Dual Credit Academy application.
Request a letter of support from a high school counselor or principal.
Request or submit a copy of your high school transcript.
Complete Education Record Information Release Authorization form (after admission).
Admission Eligibility:
Students must have consent and support from a high school counselor or principal and a minimum cumulative GPA of 3.0 on a 4.0 scale.
High School Counselors and Administrators
To register for an information session and schedule a personal call to learn how McMurry's Dual Credit Academy can serve your campus's specific needs register below.
Cost
McMurry Dual Credit Academy is designed to be an affordable path towards receiving college credit for high school students. All courses through McMurry Dual Credit Academy are $200 for a three-credit course and $300 for a four-credit course.
Books are included for online McMurry Dual Credit Academy courses, and there are no additional fees.
McMurry Dual Credit Academy Scholarship
Students who complete a McMurry Dual Credit Academy course as a high school student will receive a one-time $1,000 scholarship as a full-time incoming freshmen.  Apply to McMurry University in your senior year, and your scholarship will be awarded after your admission.
Fast Tracks
McMurry Dual Credit Academy courses are transferable to most colleges and universities; however, these courses are approved by our faculty to match core curriculum, major, minor, and/or elective requirements at McMurry University. Students are able complete several hours of our first-year curriculum through the Academy before starting as a freshman. Taking Dual Credit Academy courses now permits students the opportunity to finish a bachelor's degree faster at McMurry University.
Request a Transcript
Official transcripts can be requested through our registrar office.