Celebrate Alumni Achievement
Alumni Awards
Each year, the McMurry University Alumni Association celebrates alumni achievement at the Night of Distinction event, where we recognize alumni who are leading lives of distinction and who embody McMurry's core values of Learning, Excellence, and Service.
Nominations will be accepted through Friday, December 31, 2022.
Alumni Photo Galleries
Enjoy looking at photos from recent events in our Alumni Photo Galleries.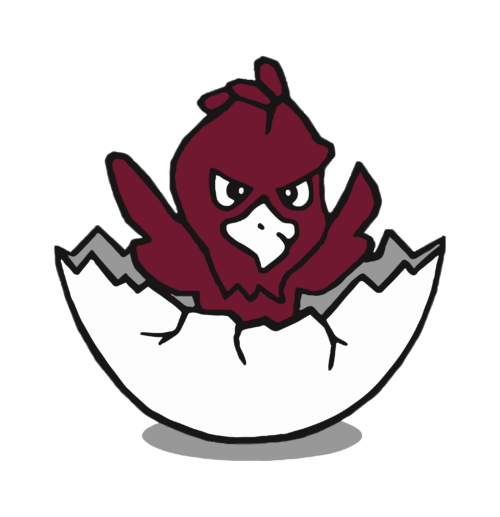 Share Your Love of McMurry
The Kettle Club: A Legacy Program
The kids in your life can "soar with the kettle"—a group of hawks in flight—by enrolling in The Kettle Club, a new program for legacy children/grandchildren of McMurry alumni, faculty, and staff.
Benefits of membership include annual birthday cards, age-specific gifts on milestone years, opportunities to attend Legacy-specific events, and more!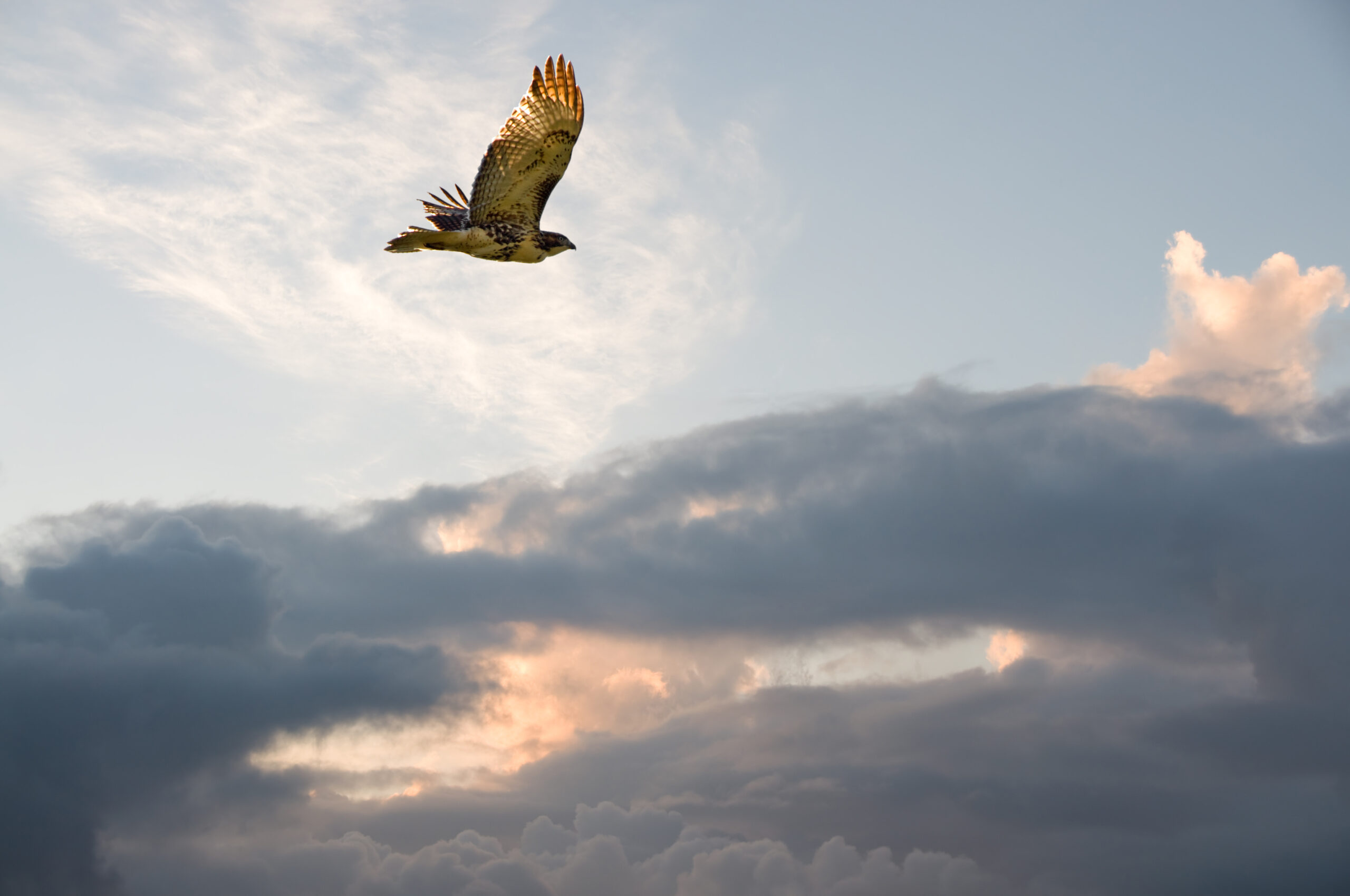 McMurry shares in the loss of our loved ones and friends
When we're made aware of the passing of an alumnus/a or friend of the University, we update the record and print an In Memoriam notice in The Messenger magazine and remember the deceased at our annual Final Ala Cumba ceremony.
* Listing in the magazine is not guaranteed due to limited space. A full listing of Friends We'll Miss is posted below.
Report A Death
Every Homecoming, we hold the Final Ala Cumba ceremony near the Sacred Wind statue on the McMurry University campus. This annual ceremony honors the memory of McMurry alumni, friends, former students, faculty and staff who have passed away since our last homecoming.
Share Name to Honor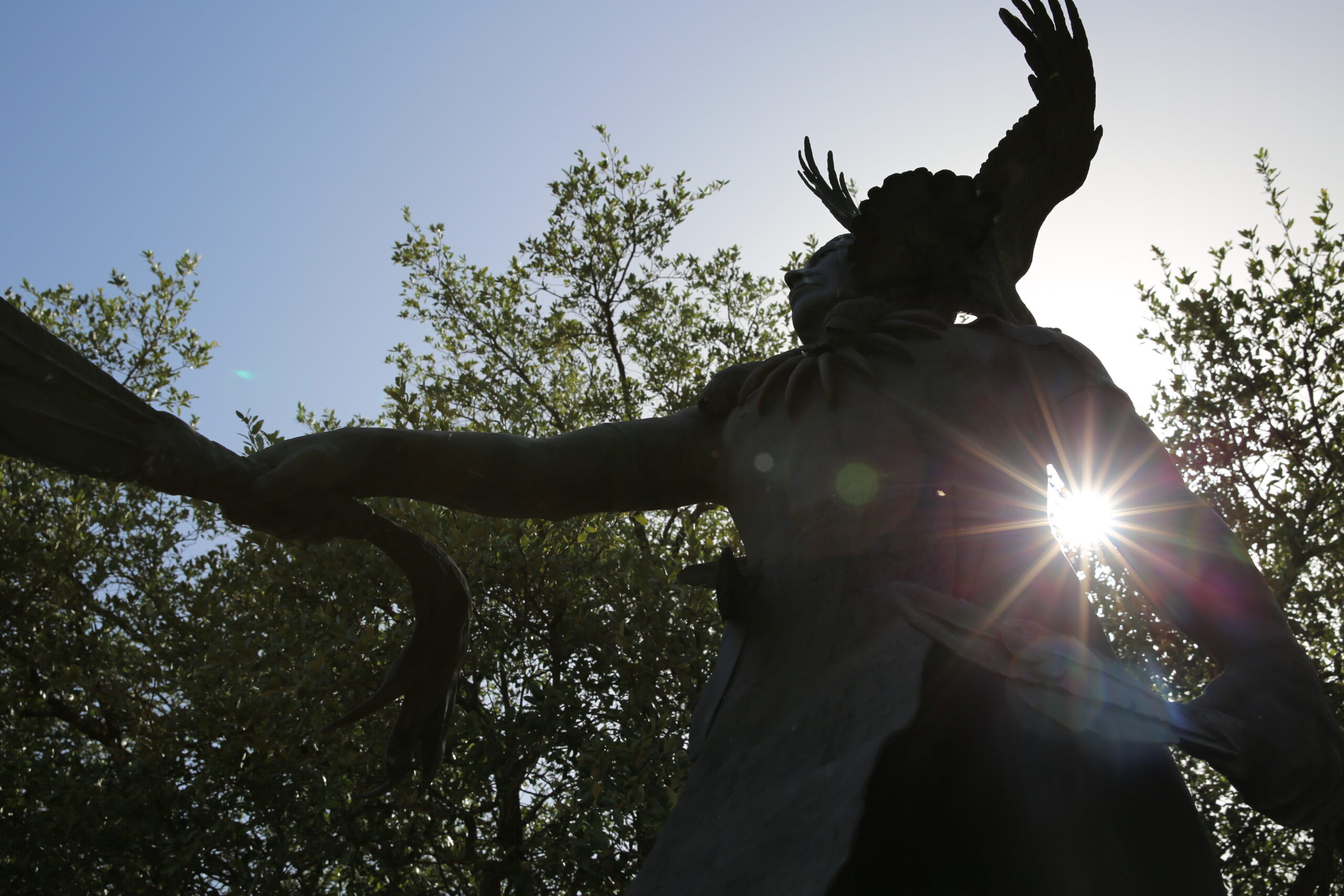 In Loving Memory
The following alumni deaths have been reported to the University. This web feature is updated with each printed issue of The Messenger.
Royace
Aikin
'67
Seattle
WA
8/30/2022
Jim
Arnold
'57
Pinehurst
NC
7/25/2022
Dyana
Teeter
Ashcraft
'81
Sevierville
TN
8/19/2022
Kay
Sanders
Babington
'73
Abilene
TX
7/3/2022
Janie
Morgette
Barnes
'50
Odessa
TX
8/21/2022
Earl
Blair
Canyon
TX
10/13/2022
Randy
Cassens
Elk Grove
CA
5/20/2022
Judy
Willis
Colvin
Abilene
TX
6/13/2022
Dick
Countiss
'58
Houston
TX
10/28/2022
Elmo
Cure
'60
Plano
TX
6/18/2022
Lou
Dunn
Diekemper
Lubbock
TX
6/17/2022
Tom
DuBois
'62
Simpsonville
SC
6/30/2022
Christine
Rockover
Eastus
'54
Dallas
TX
8/14/2022
Bruce
Edwards
'70
Shreveport
LA
9/11/2022
Tommy
Estes
Abilene
TX
7/24/2022
Larry
Hall
Abilene
TX
7/25/2022
Ronald
Hamby
'66
Rockport
TX
7/18/2022
Linda
Bryant
Harper
'64
Midland
TX
8/30/2022
Norma
Schaefer
Harris
'59
Bedford
TX
8/18/2022
Randy
Hisey
'76
San Angelo
TX
8/30/2022
Mary
Dwyer
Hoganson
'39
Montrose
CO
8/4/2022
Robert
Keppel
Abilene
TX
6/2/2022
Marie
Woodard
Kidd
'48
Abilene
TX
9/29/2022
Betty
Jones
Kinnard
'66
San Angelo
TX
6/25/2022
Janice
Thompson
Lloyd
'52
Floydada
TX
7/8/2022
Joan
Wurgler
McCullough
Las Cruces
NM
10/2/2022
Reta
Beights
McGaughey
'45
Richardson
TX
6/6/2022
Virginia
Rogers
McNeely
'52
Plano
TX
10/20/2021
Marjorie
Hinds
Rives
'55
Borger
TX
9/20/2022
Mike
Rosenberg
'72
Gainesville
TX
7/12/2022
Caro
Russell
Abilene
TX
8/17/2022
Lucille
Wallace
Slater
'48
Auburn
NY
9/14/2022
Marj
Stout
Sledge
'78
Georgetown
TX
9/16/2022
Gwen
McMurry
Sonnenburg
'60
South Jordan
UT
10/6/2022
Louis
Stallings
Big Spring
TX
7/1/2022
Walter
Urban
Abilene
TX
5/16/2022
Nell
Tankersley
Williams
'95
Knox City
TX
7/16/2022
Doug
Wofford
Llano
TX
6/22/2022
| | | | | | | |
| --- | --- | --- | --- | --- | --- | --- |
| Noah | | Abeita | '05 | Roscoe | TX | 4/15/2022 |
| Nevelyn | Crawford | Alexander | '58 | College Station | TX | 4/12/2022 |
| Margaret | Houston | Bolding | '87 | Abilene | TX | 11/7/2021 |
| Dean | | Brown | '78 | Caldwell | TX | 4/20/2022 |
| Mary Sue | Bynum | Avary | | Katy | TX | 1/29/2022 |
| Mary | Butler | Chaffin | | Cleburne | TX | 1/21/2022 |
| Richard | | Chaffin | | Cleburne | TX | 1/10/2022 |
| Elmo | | Cummins | '50 | Midland | TX | 11/24/2021 |
| Bill | | Deffebach | | Houston | TX | 4/11/2022 |
| Donald | | Dix | '59 | Belton | TX | 12/30/2021 |
| Ophelia | Dietz | Ernst | | | | 3/19/2022 |
| Bob | | Gill | | Abilene | TX | 4/22/2022 |
| Mike | | Goode | '70 | North Richland Hills | TX | 1/5/2022 |
| Paul | | Gothard | '58 | Blackwell | TX | 12/10/2021 |
| Robin | | Green | '67 | Lubbock | TX | 12/9/2021 |
| Dorothy | Hunter | Griffin | | San Antonio | TX | 3/28/2022 |
| Gus | | Guthrie | '66 | Fort Worth | TX | 1/12/2022 |
| Marie | | Helm | '73 | Comanche | TX | 5/5/2022 |
| Dennis | | Laster | '92 | Abilene | TX | 11/7/2021 |
| Joan | Hughes | Lee | | Austin | TX | 12/18/2021 |
| Carlos | | Mainord | '68 | Broken Arrow | OK | 11/8/2021 |
| George | | Martin | '62 | San Antonio | TX | 12/15/2021 |
| Sandra | Shields | Martin | | Merkel | TX | 4/3/2022 |
| Donald | | Mazy | '62 | Pleasanton | CA | 2/1/2022 |
| Roxanne | Medina | Medina | '15 | Dallas | TX | 5/4/2022 |
| Jack | | Meixner | '65 | May | TX | 1/28/2022 |
| Denise | Johnson | Moore | '99 | San Antonio | TX | 12/4/2021 |
| Hugh | | Moore | | Abilene | TX | 1/12/2022 |
| Wayne | | Mooring | '70 | Waco | TX | 4/29/2022 |
| Pat | Weaver | Parr | | Nocona | TX | 12/28/2021 |
| James | | Payne | '66 | The Colony | TX | 3/4/2022 |
| Michael | | Pelfrey | '60 | Amarillo | TX | 3/10/2022 |
| Claudette | | Perry | '51 | Abilene | TX | 12/10/2021 |
| Ben | | Pilcher | | Georgetown | TX | 11/24/2021 |
| Dusty | | Rhodes | | Houston | TX | 11/19/2021 |
| Erma | Folley | Ridge | | Houston | TX | 2/25/2022 |
| Ron | | Salmon | | Ruston | LA | 3/29/2022 |
| Jean | | Sauze | '51 | Midland | TX | 3/14/2022 |
| Dick | | Schofield | | Abilene | TX | 3/19/2022 |
| Pat | Moore | Shackelford | | Abilene | TX | 3/14/2022 |
| Ronald | | Sitton | '69 | Lubbock | TX | 2/2/2022 |
| Jimmie | Davis | Smith | '52 | Sweetwater | TX | 3/23/2022 |
| Billy | | Spencer | '62 | Abilene | TX | 12/21/2021 |
| Glenn | | Stanberry | '72 | Dallas | TX | 4/16/2022 |
| Rita | Hood | Stephenson | '47 | Winters | TX | 2/2022 |
| Jackie | | Stowe | | Abilene | TX | 2/9/2022 |
| David | | Sullivan | '56 | Breckenridge | TX | 2/16/2022 |
| Clark | | Sutley | | Cypress | TX | 6/16/2021 |
| Linda | Cooper | Taylor | '63 | Buffalo | WY | 1/20/2022 |
| Judia | | Terry | | Coleman | TX | 10/11/2021 |
| Thomas | | Trinkner | '71 | Abilene | TX | 3/7/2022 |
| Mary | | Warner | '64 | Albuquerque | NM | 2/23/2022 |
| Sarah | Ragle | Weddington | '64 | Austin | TX | 12/26/2021 |
| Don | | Welch | | Crowell | TX | 11/18/2021 |
| Lee | | Wescott | '60 | Lakeway | TX | 1/25/2022 |
| Scott | | White | '75 | Abilene | TX | 12/5/2021 |
| Orlier | | White | '55 | San Diego | CA | 12/20/2020 |
| Phil | | Widmer | '59 | Rangely | CO | 2/8/2022 |
| Mary | Deffebach | Williams | | Early | TX | 11/11/2021 |
| Violet | | Wood | '71 | Buffalo Gap | TX | 5/2/2022 |