Welcome
The McMurry University Department of Art is dedicated to keeping the fine arts alive through a well-rounded study of studio techniques, digital art and administrative skills. You'll combine your natural creative talent with professional study to become a respected career artist and expert in your field of choice.
The passion that brings you to study art at McMurry is the same passion our professors and faculty share. We're excited to help you become proficient in painting, drawing, ceramics, photography, graphic design, arts administration and more. Our curriculum covers a vast number of cultures and artistic movements to create a contemporary pluralistic worldview to enhance your education.
You'll learn highly marketable skills that satisfy your passion for design while positioning you as a coveted member of the workforce. We'll apply classical art techniques with modern practices so you can thrive in careers like graphic design, illustration, studio art, brand design, photography, interior design, arts administration, gallery curation and more.
Take a look around the department to learn more about the exciting opportunities available for art students. We're excited to walk alongside you as you take your first steps to explore a world of creating.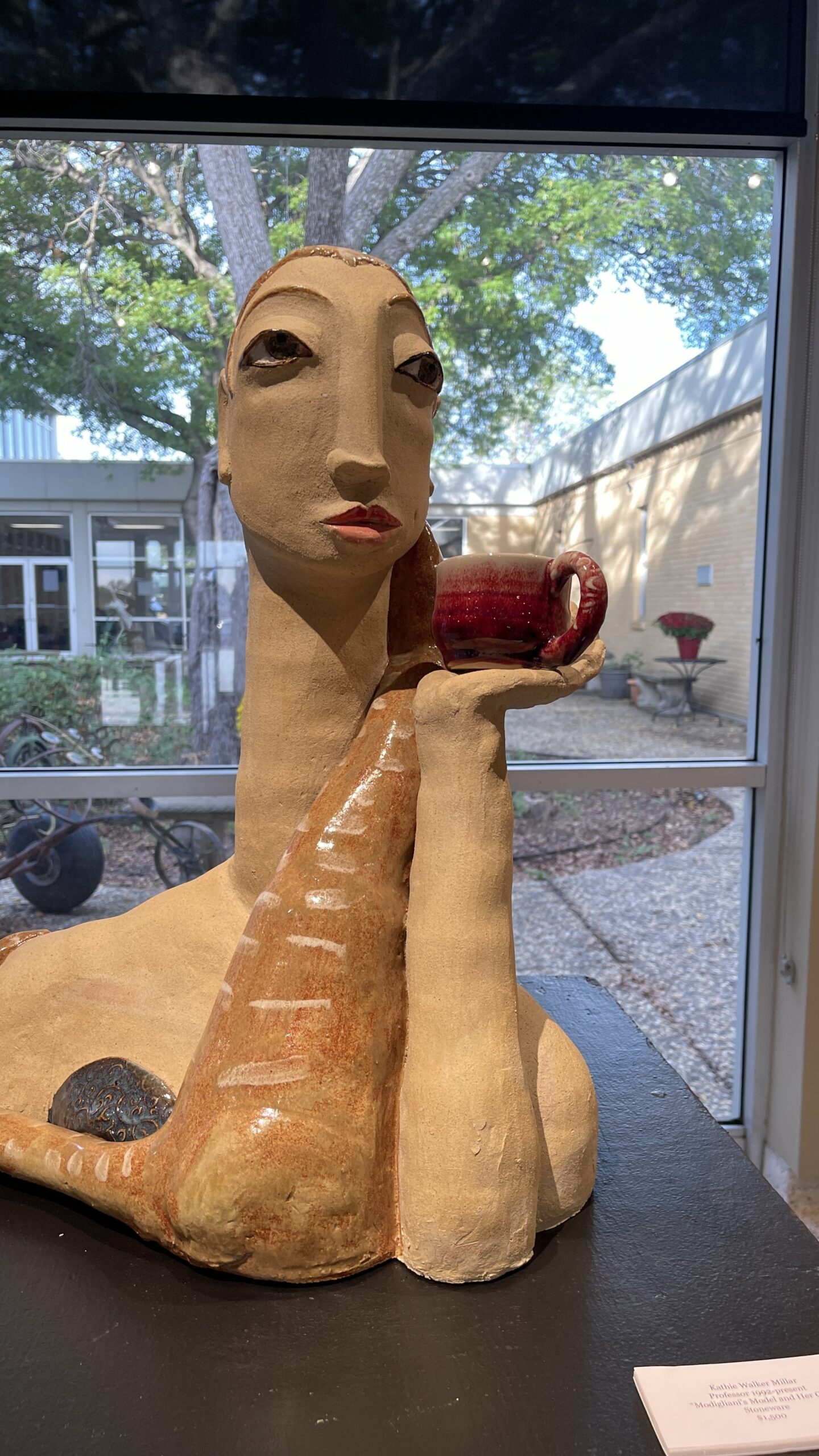 The McMurry Visual and Performing Arts and Education Advisory Board offers advice, sponsors projects and awards, provides assistance, and funds activities that benefit department of art faculty and students.
The Advisory Board works to:
Promote McMurry to the public and constantly improve the quality of education received by art students.
Increase the flow of innovative ideas and number of art programs available to the administration and faculty.
Involve art department donors in shaping the future of McMurry's art programs.
Promote and coordinate recognition of art alumni who have demonstrated outstanding success and leadership in their professions.
Participate in fundraising for specific projects, needs and art shows for the department of art.
The Amy Graves Ryan Fine Arts Gallery is the primary gallery exhibition space at McMurry and serves as a learning center for art students. It showcases the work of students, faculty, alumni, and local and regional artists. Most exhibits include artist lectures and receptions, which allow the artists to connect with students and the surrounding community.
The Gypsy Ted Gallery is one of McMurry's smaller art galleries and run by a qualified student director, responsible for all student exhibitions, art management, preparatory work and receptions. This gallery is located on the first floor of Old Main in Room 105 and open by appointment only. For more information, contact Rhonda Fujiwara, Gypsy Ted Gallery student director.