Welcome
At McMurry University, you don't need to have your college career figured out when you enroll. We'll help you identify the best plan of study to start or complete your college education, whether your plan follows a traditional approach or provides a more exploratory process that builds on individual interests and talents. Even if you're transferring as a junior or senior, we can help customize a degree plan that suits your present and your future.
The McMurry University Bachelor of Interdisciplinary Studies enables you to design a degree built on the broad-based study of three disciplines that you select from more than 20 concentrations. The ability to design your degree frees you to concentrate on expanding your knowledge across multiple disciplines while honing skills that will serve you well throughout your career.
How will you know if the interdisciplinary studies degree is a good fit? See if any of the following scenarios fit:
You have diverse interests and skills that don't fit neatly within a specific major or degree plan.
You are a transfer student nearing the end of your college career and looking to maximize your earned credits toward a bachelor's degree.
You are creative and intuitive in arts, music or theatre and have an affinity for science, math or technology.
You've been told you are an out-of-the-box thinker because you see connections among seemingly disparate subjects and situations.
You've hit a speed bump from academic false starts, military transfers or financial challenges or have earned credits from multiple schools that don't always transfer one to one.
If any of these sounds familiar, McMurry's interdisciplinary studies could be an ideal option. This versatile degree plan begins with one-on-one guidance from your advisor and results in a practical, flexible degree that is uncommon at many universities. Here, we view you as a whole person and meet you where you are in your life and your career aspirations. That means working with you to make the most of what you've already done to maintain progress toward achieving the ultimate goal: earning your bachelor's degree.
This personalized approach helps get you over the finish line, well-positioned to launch your career with a solid foundation of in-demand skills or pursue an advanced degree. The knowledge and confidence you'll gain readies you for a dynamic workforce where adaptability and a well-rounded background are essential.
Faculty and Staff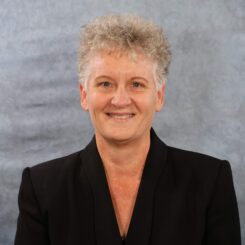 Cynthia Rutledge Ferguson
Associate Vice President of Academic Affairs for Curriculum / Director of Interdisciplinary Studies / Professor of Kinesiology and Health Fitness / Internship Coordinator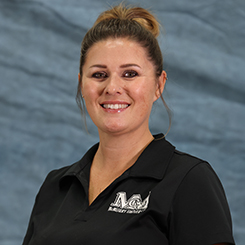 Krystal Altigieri
Academic Advising Coordinator / VA Certifying Official
Registrar's Office