Welcome
The McMurry Dual Credit Academy delivers quality and flexible curriculum at an affordable price to current high school students. Students are able to enroll in flexible online courses that are transferable and built into Fast Track pathways at McMurry University.
While students may apply and enroll in dual credit classes individually, McMurry University also partners with school districts in the local Abilene area and around the state of Texas to provide dual credit offerings that align with the schools' requirements and schedules.
Available Courses
McMurry partners with TEL Education to construct and deliver online dual credit courses. Dual credit courses are designed to provide students with an intuitive and structured online experience. Highly qualified instructors provide student support as students engage in self-paced courses. The McMurry Dual Credit Academy, in partnership with TEL education, is an excellent opportunity for dual credit students to obtain valuable college experience at an affordable price.
Approved students may enroll in any McMurry Dual Credit Academy course listed below. These 16-week courses are offered every Fall, Spring, and Summer semester. Our McMurry Dual Credit Academy staff will enroll you in your courses. Courses are college credits and are accepted at many institutions within the state and nation. Course transfer differs from university to university and it is recommended that you check with the receiving institution to confirm.
Course selections can be made in your application portal prior to the beginning of each semester. Students may enroll in 12 hours each semester. Students who wish to enroll in additional hours can seek approval from their high school counselor or principal.
Students local to the Abilene area who would like to take in-person courses on the McMurry campus may request to do so. Our Registrar's Office will walk through the course registration process on an individual basis to ensure students are enrolling in suitable courses.
| | |
| --- | --- |
| Course ID | Course Title |
| BIOL 1401 | Principles of Biology with Lab |
| BUSI 2320 | Ethics & Entrepreneurship in the Modern World |
| CHEM 1400 | Chemistry in Society with Lab |
| COMM 1310 | Principles of Communication |
| COSC 1322 | Intro to Computer Science & Info Technology |
| ECON 2320 | Principles of Microeconomics |
| ENGL 1310 | Composition and Rhetoric |
| ENGL 1320 | Composition and Literature |
| HIST 1310 | World Civilization to 1500 |
| HIST 2310 | United States to 1877 |
| HIST 2320 | United States Since 1865 |
| MATH 1311 | College Algebra |
| MATH 1315 | Contemporary Math |
| MUSI 2310 | Music Appreciation |
| PHIL 2350 | Introduction to Philosophy |
| PHYS 1400 | Introduction to Physics with Lab |
| POSC 2310 | American National Government |
| PSYC 1340 | General Psychology |
| RELI 1330 | Introduction to Christianity |
| RELI 2330 | Old Testament |
* Recommended Pre-Requisite: MATH 1311 College Algebra
High School Counselors and Administrators
We'd love to visit with you about how the McMurry Dual Credit Academy can serve your campus's specific needs! Click the following link to view available information sessions or contact us directly using the information listed below.
Cost
The McMurry Dual Credit Academy is designed to be an affordable path towards receiving college credit for high school students. All courses through the Dual Credit Academy are $200 for a three-credit course and $300 for a four-credit course.
Books are included for online McMurry Dual Credit Academy courses, and there are no additional fees.
McMurry Dual Credit Academy Scholarship
Students who complete a McMurry Dual Credit Academy course as a high school student will receive a one-time $1,000 scholarship as a full-time incoming freshmen.  Apply to McMurry University in your senior year, and your scholarship will be awarded after your admission.
Fast Tracks
McMurry Dual Credit Academy courses are transferable to most colleges and universities; however, these courses are approved by our faculty to match core curriculum, major, minor, and/or elective requirements at McMurry University. Students are able complete several hours of our first-year curriculum through the Academy before starting as a freshman. Taking Dual Credit Academy courses now permits students the opportunity to finish a bachelor's degree faster at McMurry University.
Request a Transcript
After completing dual credit classes, official transcripts may be requested through our Registrar's Office.
Contact Us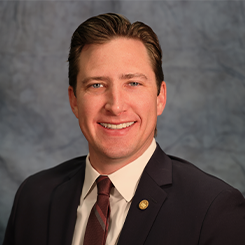 Grant Greenwood
Vice President for Enrollment Management
Admission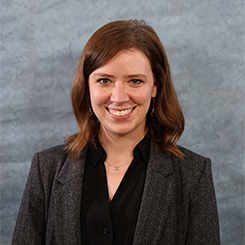 Kelsey Davis
Director of Admission Operations
Admission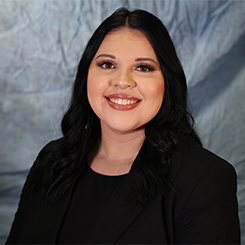 Lauren Luna
Director of Dual Credit Academy
Dual Credit Academy