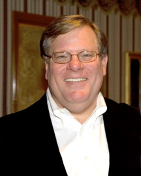 Founder and Owner, Russell K. Hall and Associates
Midland, Texas
2nd Vice Chair
Chair, Institutional Oversight Committee
Board Member: 2020 to present
Russell Hall graduated with a Bachelor of Science in Mechanical Engineering from University of Oklahoma in 1978. Hall founded Russell K. Hall and Associates in 1996. He is a recognized expert witness in Texas and New Mexico. He chaired the SPEE Committee on Resource Play Evaluation Guidelines. Russell has received honorary recognition from SPE, SPEE, and the Texas Society of Professional Engineers.
Hall is an active supporter of youth organizations serving the Permian Basin area. He served as a Boy Scout scoutmaster, as chairman of Junior Achievement of Midland, as a Sunday school teacher for adult and youth classes, on the board of Midland Teen Court, as chairman of the Lee High School Band Boosters, and on numerous UMC church committees.
Hall and his wife, Susan, believe they are abundantly blessed and hope to share some of these blessings with others. Susan graduated from University of Oklahoma with a Bachelor of Science in Education in 1976 and a Bachelor of Science in Mechanical Engineering in 1978. She then joined Mobil Oil. Mobil was in her blood as she grew up in a Magnolia (now Mobil) company camp in Duncan, Oklahoma.
They are the parents of Chris Hall and daughter-in-law Meaghan Hall, graduates of University of Oklahoma; Jennifer Hall Luke, a McMurry University graduate and son-in-law Preston Luke, a McMurry graduate who went to Hardin-Simmons for his master's, and two grandchildren.