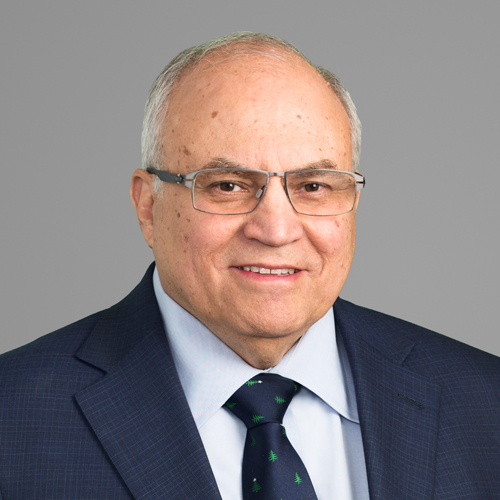 (Abilene, Texas – October 12, 2021) The Honorable Jorge A. Solis, a McMurry University trustee and distinguished McMurry University alumnus, passed away Friday, October 8, 2021. As a member of the McMurry University Board of Trustees since 2020, Judge Solis provided wise counsel and contributed to the advancement of McMurry's mission of positively impacting the lives and attitudes of incoming students by providing them opportunities to grow and learn in a vibrant, supportive and healthy environment.
Judge Solis graduated in 1973 from McMurry University (formerly McMurry College) and attended law school at the University of Texas at Austin, receiving his Juris Doctorate in 1976. His career spanned more than 40 years, including serving as the District Attorney in Taylor County, Assistant U.S. Attorney, Special Prosecutor, District Judge Of Northern Texas, Federal Judge, and a private practice attorney in Texas.
"Judge Solis' commitment to his country through his career personifies service above self and embodies the McMurry core value of servant leadership," says McMurry University President Sandra S. Harper. "We are saddened to have lost this inspirational leader. We are honored that he chose to give back to McMurry, serving as a trustee to help advance the mission of his alma mater."
On Friday, October 15, 2021, Judge Solis will be honored at McMurry University's Distinguished Alumni Awards dinner as the 2021 Distinguished Alumnus Award recipient. This prestigious award recognizes alumni who have made significant contributions to their profession, society, and the University — and Judge Solis succeeded in so many ways. Starting elementary school unable to speak English to ultimately mastering language through writing and speech, he focused on academic success from an early age. He held all positions in the District Attorney's office of Taylor County and was the first elected Hispanic District Attorney for Taylor County. His longtime colleague and friend, The Honorable James Eidson, recalled that Judge Solis was the most logical thinker and analyst of anyone he knew. He further noted that this served the Judge well in crafting logically and legally sound opinions, and Judge Solis was well qualified and deserving of every position he earned.
"McMurry is proud to recognize Judge Solis as a distinguished alumnus of the University," says McMurry University Board Chair Steve Sundby. "My fellow trustees and I are honored to have worked with him on the board. We all share a common vision of forwarding McMurry's academic reputation, and we recognize the importance of advancing visibility as a Hispanic Serving Institution."