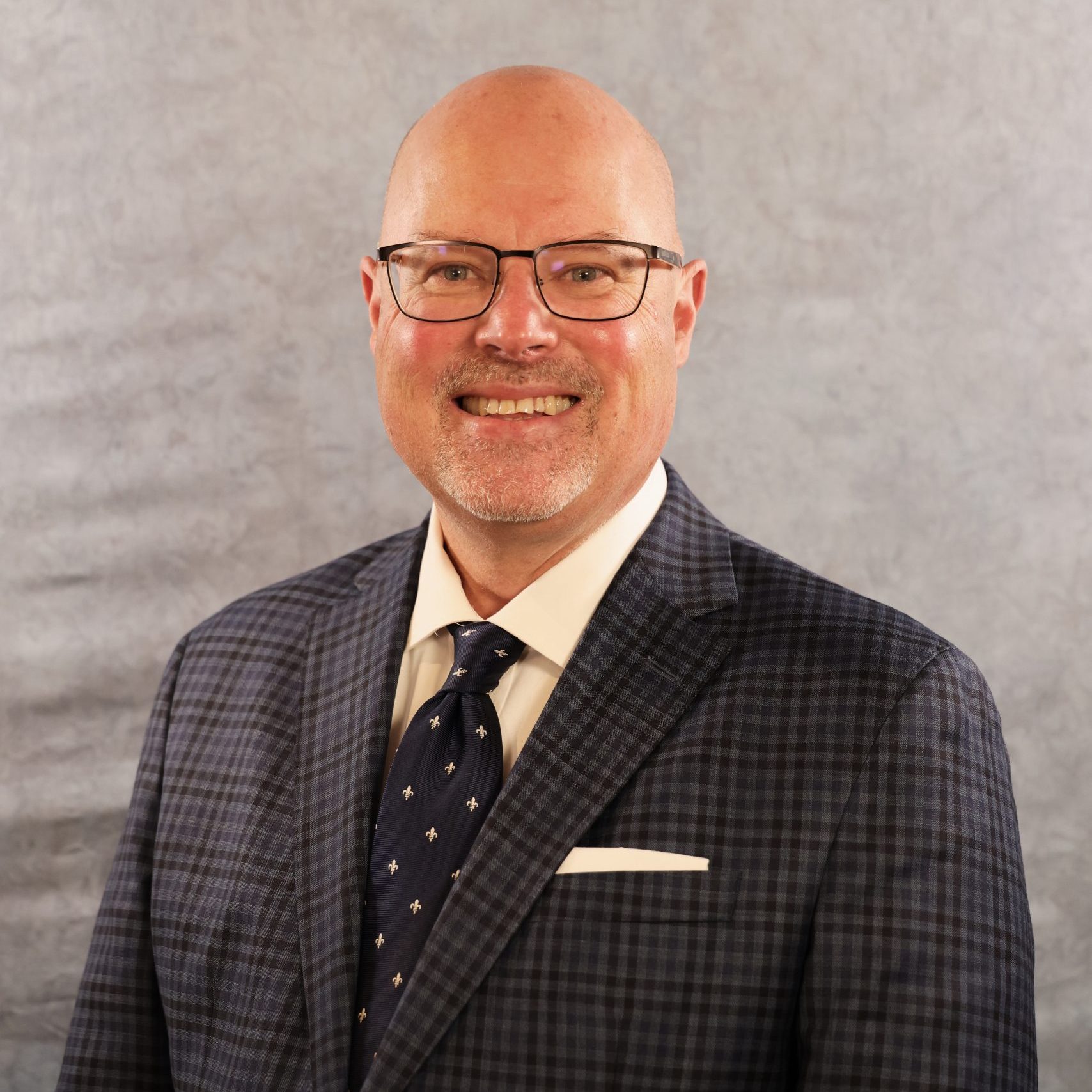 (Abilene, TX – June 16, 2021) Michael V. Hutchison will become McMurry University's new vice president for institutional advancement on July 6, 2021. As head of advancement, he will serve as the chief development officer for the University. He will provide leadership for the growth, administration, and management of all functions relating to McMurry's comprehensive fundraising and alumni engagement efforts.
"Mike has enjoyed an impressive career in higher education advancement, working at three nationally recognized liberal arts and science colleges including Austin College, Hendrix College, and Millsaps College," says McMurry University President Sandra S. Harper. "Under his leadership, each of these institutions has achieved considerable success, and these experiences will be valuable to McMurry University as we continue to move toward McMurry's 2023 Centennial."
"McMurry transforms lives; I know this firsthand," said Michael Hutchison. "With focus and hard work, McMurry University will solidify and advance its reputation as a top regional university. I look forward to partnering with President Harper, the board of trustees, and our dedicated campus community to make McMurry the best it can be."
Hutchison shared that he recognizes that McMurry alumni are the most valued asset that the University produces. He looks forward to working with alumni to help McMurry achieve an ever-increasing reputation for educational quality. His connection to Methodism includes working 19 of his 24 career years with United Methodist colleges. He also served as director of youth ministries at First United Methodist of Lubbock and Trinity-First United Methodist in El Paso and director of church relations for McMurry. "I'm closing the loop by returning to where I began building my career, and I'm humbled to have the opportunity to change the trajectory for McMurry."
Hutchison is a 1987 alumnus of McMurry University (formerly McMurry College) with a bachelor of arts in psychology. He received a master of education/educational administration from the University of Texas at El Paso. During his career, he has served as vice president for institutional advancement at Arkansas Tech University and Millsaps College. As associate vice president for development at Hendrix
College, he spearheaded the $100,000,000 comprehensive campaign for national leadership in engaged liberal arts learning. Hutchison also held development positions at Texas A&M University-Commerce and Austin College. Most recently, he served as president of the Friendship Foundation in Russellville, AR.
Hutchison has been active in professional leadership for the Council for the Advancement and Support of Education (CASE) since 1998, and he was recognized with the CASE IV Circle of Excellence Award. He is a member of Russellville First United Methodist Church and served on the Vision Team.
Mike, his wife, Monica, and their daughters look forward to moving back to the Abilene community.  "These times may test the resilience of higher education, administrators, and staff, but together we can ensure that McMurry University emerges stronger than ever, with strengthened development, alumni and parent engagement efforts, and impactful programming."