Contact your student in an emergency
To get an urgent message to a student in class, only in the event of a life-threatening emergency, contact the Student Affairs Office at 325-793-4680. They will be able to look up your student's schedule and find him/her in class.
Students are encouraged to contact the Student Affairs Office should an unfortunate emergency occur (death, accident, etc.). The Student Affairs Office will gladly contact the entire faculty and notify other offices of your needed absence. Of course, the student remains responsible for completing any coursework missed. This only applies to emergencies. Students who are ill must personally contact their faculty and make appropriate arrangements.
If you wish to report an emergency, please call one of the following phone numbers:
Tim Bundick
Director of Campus Safety & Security
2249 Sentinel Drive
President Hall, North Wing
(325) 793-4780
24 HR. EMERGENCY: 793-4666
bundick.tim@mcm.edu
Allen Withers, Ph.D.
Dean of Students and Campus Life
Office: 325-793-4680
Cell: 304-203-1210
Fax: 325-793-4879
withers.allen@mcm.edu
President Hall South, Room 101
Helpful Information
Family Weekend Registration
We are pleased to invite you to McMurry University's Family Weekend 2022. There are several activities planned for you to become even more familiar with our University, as well as with the local community. Most importantly, we have designed a weekend during which you will be able to spend quality time with your student and meet other McMurry families, faculty and staff members.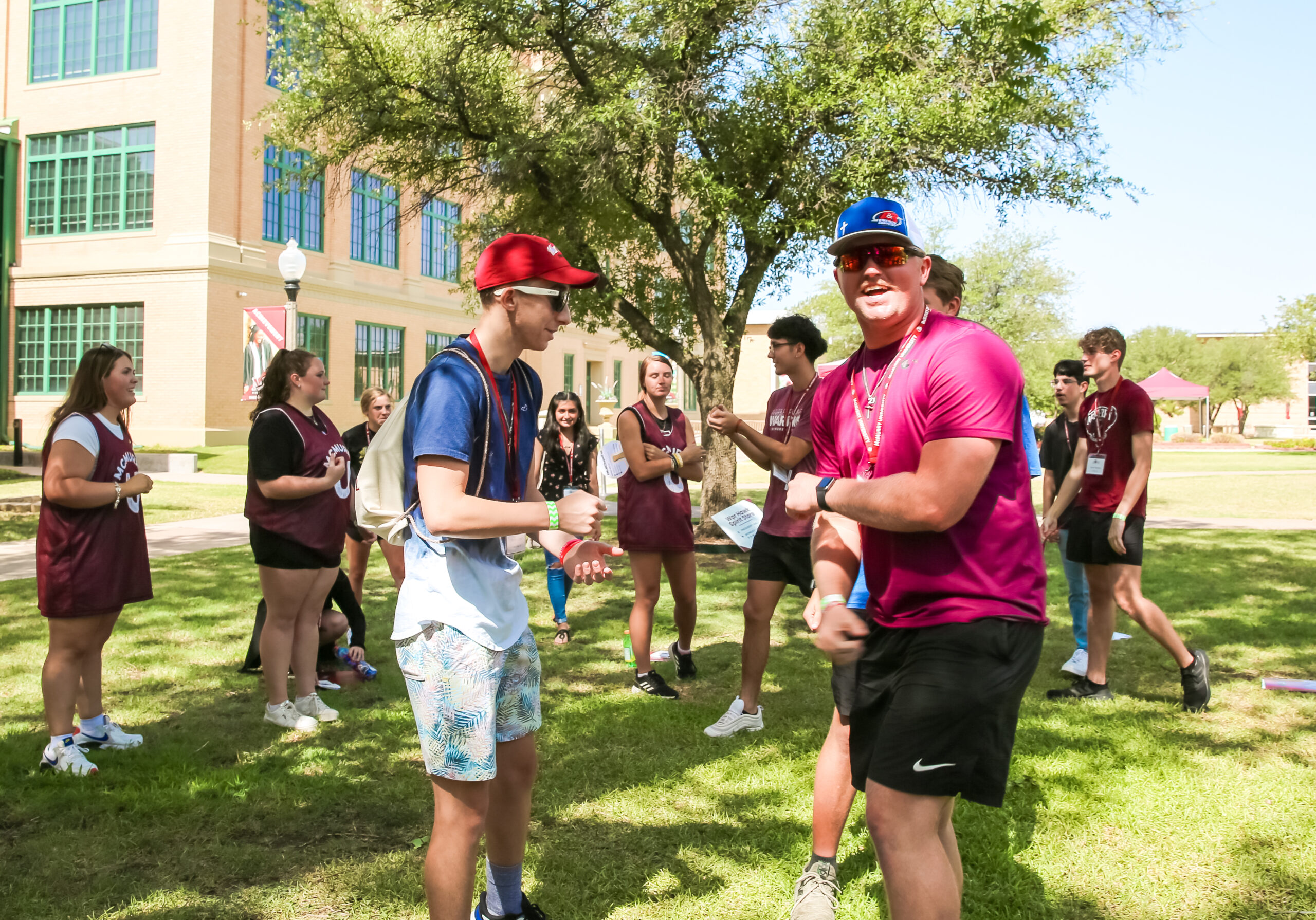 Student Success and Support
McMurry prides itself on student success, follow the link to learn more about our student success team and the programs in place to help them succeed.
Tuition, Financial Aid, and Scholarships
Our admissions counselors and financial aid staff work individually with each student to find scholarships and other forms of financial aid to meet their needs. Follow the link to view cost of attendance and different types of available aid.
Registrar
Request a transcript, view your class schedule, check graduation information, learn about course options, and more.
Residence Life, Housing, and Dining
McMurry offers 3 residential halls as well as apartment living. Learn about each option, the staff, and our meal plan offerings.
Health and Wellness
McMurry offers multiple health and counseling services. Follow the link to learn about what we offer and how we can serve your student.
Campus Center and Resources
The campus center is the heart of McMurry student life. Follow the link to learn more about our current student center construction project.
Testing Information
Follow the link below to learn about our testing options and resources.
Career Development
McMurry strives to prepare your student for beyond their degree. Our Career development center provides a supportive environment for McMurry students to engage in individualized career exploration and planning.
iGrad
iGrad is a free, web-based financial literacy platform designed for students, families, faculty and staff. It has up-to-date scholarship resources and useful financial education short courses. Through articles, calculators, videos, games and other resources, you'll learn how to improve your overall financial wellness.