The Office Of Accessibility And Accommodations
The purpose of The Office of Accessibility and Accommodations is to enable students with disabilities to participate in the full range of college experiences; to promote an environment that is barrier-free, and to actively address and promote disability awareness within the campus community through programs and services designed to meet the academic and professional needs of the individuals with disabilities. Qualified students with a disability shall, by reason of such disability, not be excluded from participation in or be denied the benefits of reasonable University services, programs, or activities or be subjected to discrimination of any kind.
Services
Academic and test accommodations
Accommodations for participation in university-sponsored activities
Notifying faculty of necessary and appropriate accommodations
Assistance in identifying local and community services
Assistance with temporary disabilities
Confidentiality
Information regarding a student's disability, for which special accommodations must be made, is not part of public information and will be treated as confidential. Disability Student Services will not divulge specific information about a student's disability. Every effort will be made to preserve the privacy of the student who needs special accommodations. Students with disabilities should be treated with the same dignity and courtesy afforded all other students in the classroom. Confidentiality requirements are dictated by federal and state law. Questions regarding confidentiality may be directed to Disability Student Services.
Disability Services Staff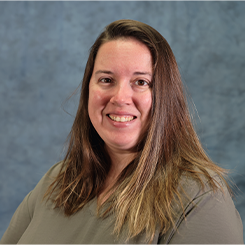 Haylie Gatewood
Assistant Director of Counseling and Disability Services
Health & Wellness
Resources & Helpful Links