McMurry - Dyess Air Force Base Program
BlueStreak Program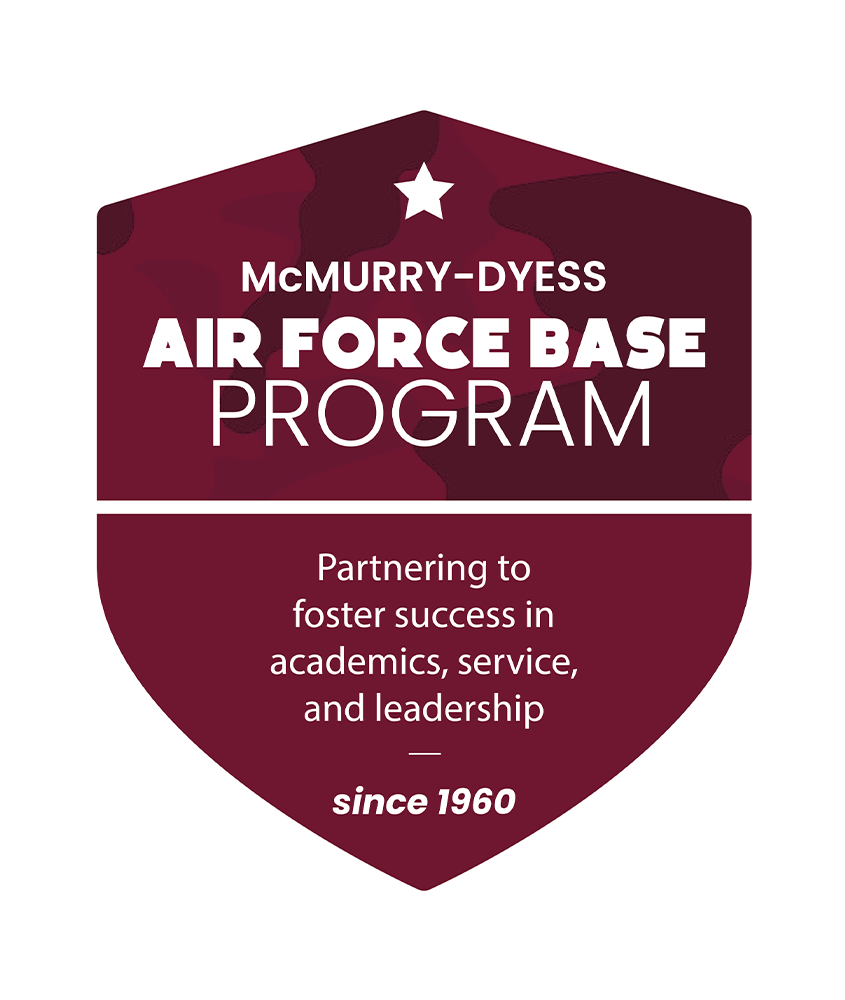 BlueStreak Program
The BlueStreak Program is designed to help active duty members quickly complete the General Education Courses component of the Community College of the Air Force (CCAF) degree , and, if desired, apply that coursework toward a four-year undergraduate degree from McMurry or another university.
As participants in the BlueStreak program, active duty military personnel can take selected courses through McMurry University either on Dyess AFB, on the McMurry campus, or online. Participating in the BlueStreak program is simple. Five to seven courses are offered each fall and spring semesters in an abbreviated eight-week format. Some courses are also offered during summer terms. Students can register at any point and take whichever courses are needed to complete their degrees. To make the admission process easier, students are designated as non-degree, which allows them to take classes (BlueStreak only) without the school transcripts or test scores that are normally required.
Program Offerings

This program is structured with your needs in mind. Select classes are held on Base during evening hours, and other classes are held on the McMurry campus throughout the day. Online classes are also available. As a convenience to you, registration is held regularly on Base. Students are also encouraged to take advantage of all of the McMurry campus services, facilities, and activities.
Base courses are typically those required for the first years of general education in a four-year degree plan. These courses can also fulfill the academic requirements of the CCAF associate degree. Base courses are regularly available in communication (English, speech), humanities, social science, and mathematics, with management courses available occasionally as well. In addition, a variety of courses can be selected to complete the Program Electives of CCAF.
In commemoration of over 60 years in partnership with the Air Force, McMurry is proud to offer courses for active duty members of the military at the current Tuition Assistance (TA) rate of $250/credit hour. TA does not cover expenses for books and supplies.
Read More About TA Policies
McMurry University is proud to offer active duty Air Force members multiple paths to continue their education while at Dyess AFB. For those looking to complete an undergraduate degree, McMurry offers a transfer process for students to work on a bachelor's degree while obtaining or at the completion of the Community College of the Air Force (CCAF) associate's degree. To begin the admission process, military members should apply online and submit a transcript from each school attended since high school.
For active duty Air Force members, CCAF transcripts may be requested through a military or Common Access Card (CAC) computer or at the Air Force Virtual Education Center (AFVEC). For veterans of the Air Force, CCAF transcripts may be requested through this link. For active duty members, veterans, or reserves of the Army, Navy, Marine Corps, or Coast Guard, Joint Services transcripts may be requested through this link.
Once admitted and an audited McMurry degree plan has been completed and added to your Education Goal and Record, Tuition Assistance (TA) will be applied to your courses, which may be taken on campus, on Base, or online. TA does not cover expenses for books and supplies.
McMurry-Dyess Program Director
The McMurry-Dyess Program Director is your McMurry resource to assist with admission, tuition assistance, and to connect you with your academic advisor on campus. Before seeing the Director, contact your Education Center (Education Services Officer [ESO], Education Counselor, or Community College of the Air Force [CCAF] Advisor)  for guidance.
McMurry Campus Office: 325-230-5033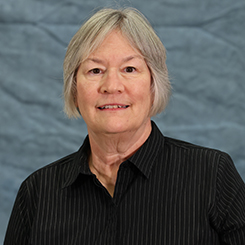 Rosemary Wallace
Director of the McMurry-Dyess AFB Program
McMurry-Dyess AFB Program
Veteran Education Benefits