Welcome
The Division of Student Affairs at McMurry University, in partnership with University and community entities, enriches and promotes the mission of McMurry University by enhancing the holistic development of each individual student through the facilitation of personal relationships, transformative learning experiences, and value-centered education.
Mission
Provide an educational and inclusive community
Help students develop meaning and purpose
Design opportunities for leadership development and application of skills and knowledge
Provide services that enhance the physical, emotional, intellectual, spiritual, moral and ethical development of the campus community in a safe and supportive environment
Instill a sense of personal responsibility and accountability
Promote professionalism through role modeling, teamwork, membership/leadership in professional organizations, and dedication to the University's mission.
Emergency Information
Emergency Services 911
McMurry Security
Title IX: Sexual Misconduct Policies, Prevention and Resources
Title IX is a federal law that prohibits discrimination on the basis of sex (gender) in educational institutions which receive federal financial assistance.
War Hawk Preview
Visit campus along with a small group of other students and families to get a glimpse into life as a McMurry War Hawk.
SOAR
Student Orientation And Registration (SOAR) is a mandatory two-day event for all incoming First- Year students. SOAR is designed to help you enroll in fall classes, complete your Financial Aid, and develop connections with students and staff who will assist you in your academic and personal journey.
War Hawk Welcome Week
War Hawk Welcome Week is a four-day, extended orientation program facilitated by the Orientation Leaders—upper-class students.
Campus Center & Resources
The Campus Center, as both a building and a concept, supports and augments the educational mission of the university by projecting classroom learning into the sphere of human experience.
Residence Life, Housing, and Dining
Student Affairs Staff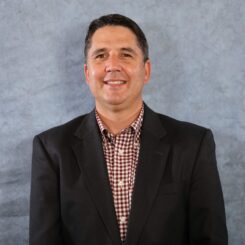 Sam Ferguson
Vice President of Student Affairs and Intercollegiate Athletics
Athletics