iGrad Financial Literacy Platform
iGrad is an award-winning financial literacy platform created by financial aid professionals. Its mission is to help college students and their families prepare for their financial futures. With your free iGrad account, you will be able to take advantage of features such as:
Money management
Simple budgeting tools
Student loan and debt management
Salary, debt-to-income, loan payroll and other calculators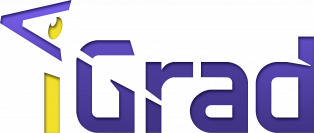 Getting Started with iGrad is Easy
iGrad begins with asking you to create a profile. Once your profile is created, you will have access to a personalized dashboard containing resources that will enable you to improve your money management, career, and student loan knowledge and skills. With recommended video tips, quick financial lessons, personalized job search and more, you will be well equipped to ensure your successful financial well-being in college and beyond.
Setting up Your iGrad Account
Go to McMurry University's iGrad.
Click "Sign Up."
Complete registration form—use your McMurry email and ID# to sign up.
Complete assessment to get customized content from iGrad.
We hope that you will take advantage of this helpful tool and join us in our efforts to help every member of our community live a financially healthy life while at McMurry and long after graduation.